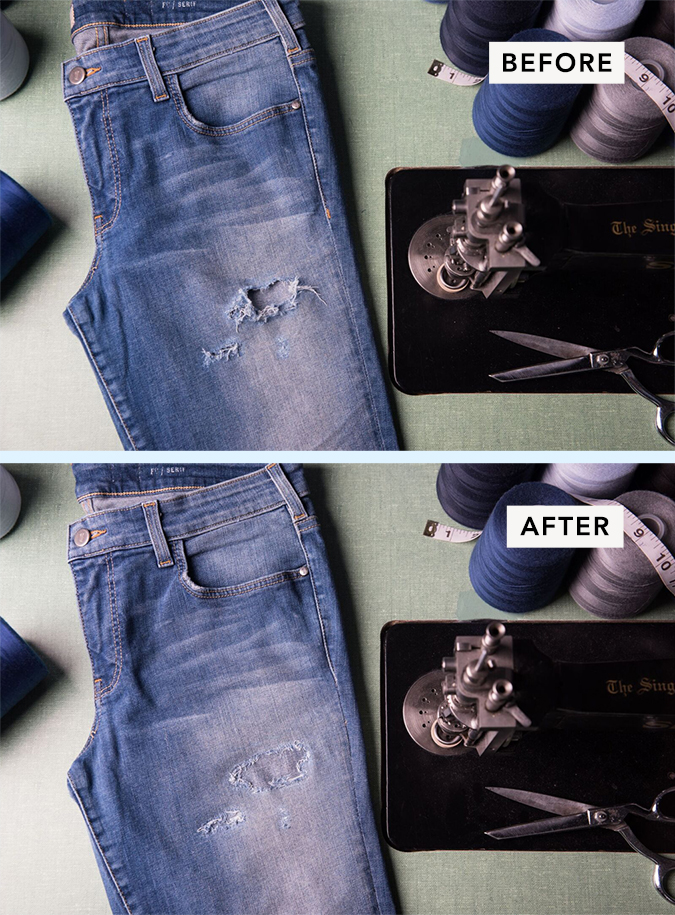 REPAIR PATCH Like the lived-in look but prefer to keep covered up? Patch holes with denim placed under the worn area and inconspicuously stitched to preserve the distressed look. Delving into our vast textile archive, we'll pick a patch that either closely matches the original fabric or stylishly contrasts it, depending on your desire. ESTIMATED COST - $30
LEATHER PATCH ESTIMATED COST - $35
Denim Repair Patches
Denim Therapy offers inconspicuous denim repair patches that make your jeans look and feel like new. Our seamstress provides quick denim patch services in NYC, and don't worry if you don't live in the area - you can still ship us your items!
Whether you request a colored patch that closely resembles your denim or a contrasting patch, we have something for your unique fashion sense. We can even place the patch underneath the hole for a distressed look! Our denim patch services restore the look of denim while preserving its original charm.
Invest in your favorite pieces and consult Denim Therapy for denim repair patches. While concealing old holes, these provide a bold, trendy look.