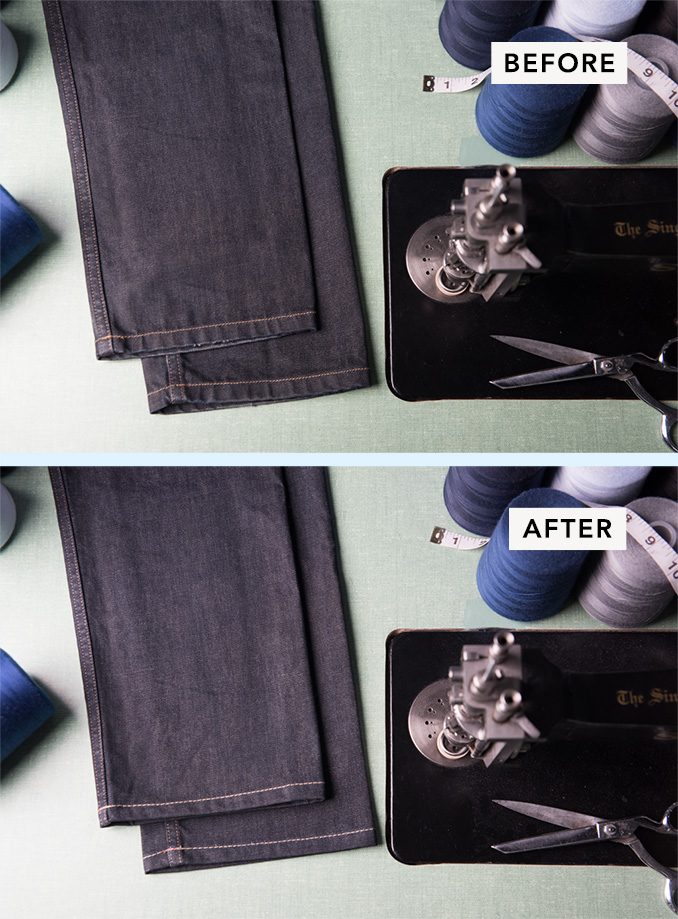 REGULAR HEM Modify your hem to the perfect length. This traditional tailoring technique is the most common bespoke denim hem and involves cutting jeans and recreating a proper hem using a single stitch. ESTIMATED COST - $30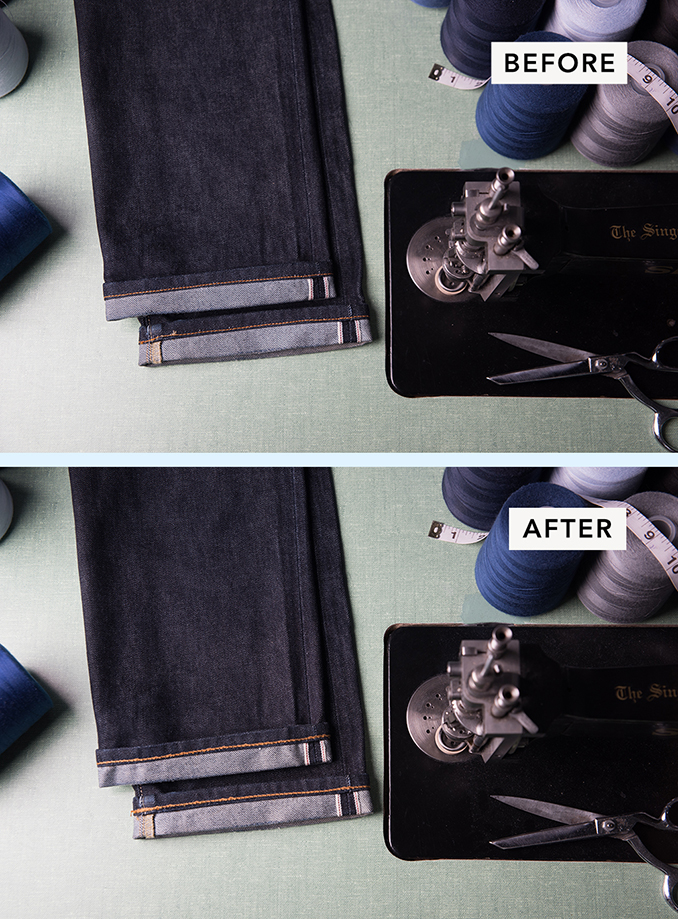 CHAINSTITCHED HEM Give your cuffed jeans a custom hem or fast track hem fading with our chain-stitched hem therapy. This process is similar to that of a regular hem, except we use our vintage Union Special machine to add a chain-link stitch to the inside of your jean. A single stitch still appears on the outside. ESTIMATED COST - $35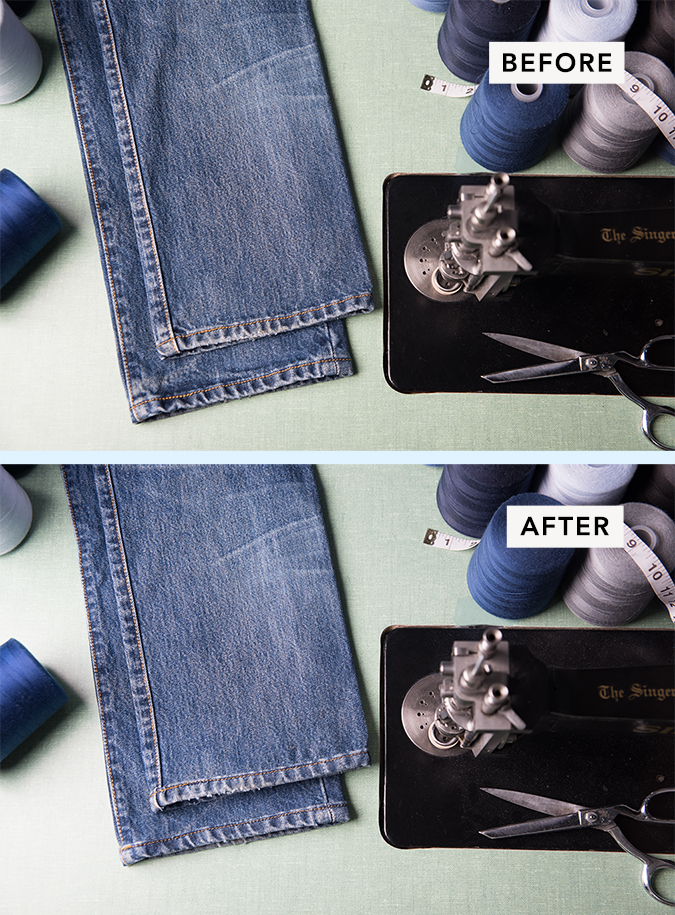 ORIGINAL HEM Preserve a perfectly worn hem or a unique finish with this cut-and-reattach therapy that ensures you can still cuff your jeans, unlike many other tailors' methods. ESTIMATED COST - $40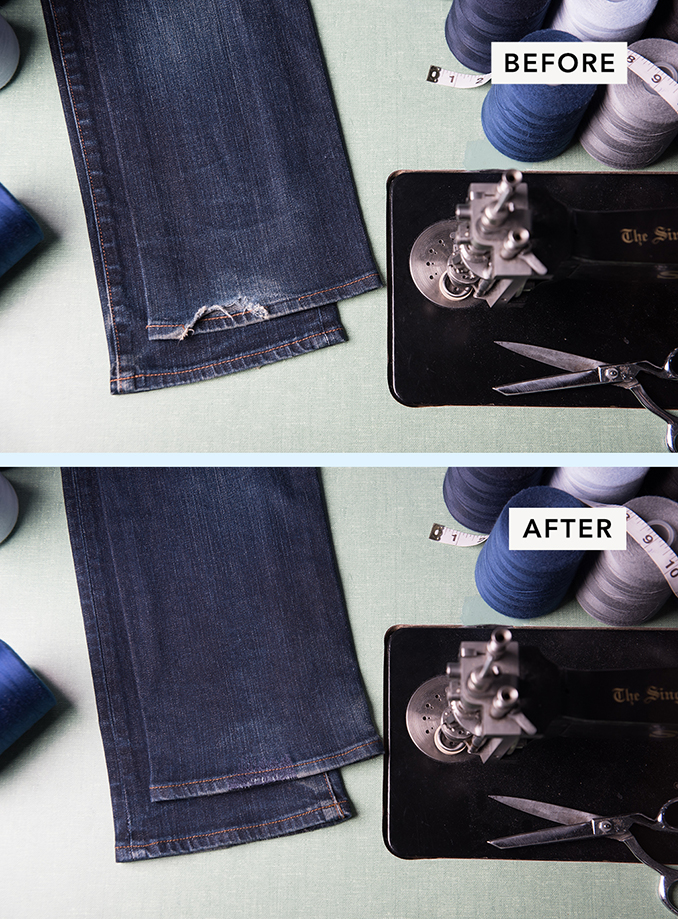 HEM RECONSTRUCTION
Recover a ripped hem with this targeted reweaving method. We'll even add patching if damage is extreme and we need to fill in extra fabric.
ESTIMATED COST - $10/inch
Denim Hem Services
No matter if you spend a high or low price on quality jeans, all pairs need some TLC after years of wear and tear. Hemming denim is especially important if you want to camouflage the age of your favorite blues. Denim hems offer clean, precise lines that give you a fashion-forward look.
When a tailor hems your jeans, they effortlessly enhance your look. Plus, hemming denim further prolongs its life. Whether you prefer to cuff your jeans or leave them as they are, we have a denim hem technique that suits your taste. Simply choose your preferred service to begin the repair process today.